Successful outcomes and how to achieve them.
In my book I talk about persistence and commitment being the keys to achieving successful outcomes.
You know what happens when you write something like that and put it out to the world? You have to live by it because you are going to be challenged on it all the time – not only by people who want you to explain yourself and give them examples of how you do it, but by yourself and that's the one you have to go to bed with every night – there's no escaping yourself.
You will benefit from this.
This is a fantastic thing! We're all human and we all burnout and need a break, and when you're having that break, it's easy to think, hmm, this is nice – I don't have to do anything … for a while – then your conscience taps you on the shoulder and says, 'when are you going to get on with the job? Remember how you tell everyone that persistence and commitment are the keys to those successful outcomes everybody wants?'

How do you deal with this situation, it's time to get on with it but you're having a nice time doing nothing. If you're prepared to put it out there to the world like I am, you have to be prepared to live by it and implement your own advice – when you do this, guess what happens – you get things done … you do the things that you said you were going to do and achieve the outcomes you want to achieve – it's a great system.
I'm Mark Lait and if I can help you overcome that feeling of overwhelm when it all seems too hard, if you get something out of this, please subscribe to the youtube channel and give us the thumbs up. I want to help you achieve those successful outcomes you dream about.
I'm Mark Lait and I have a lot of experience to share on what makes people tick, if you want to benefit from that experience, jump onto my youtube channel and hit the subscribe button to stay in touch.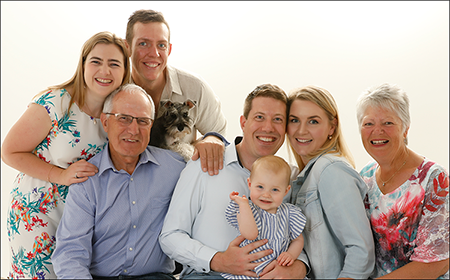 Mr Average is your biggest buyer.
That's okay, they were still lovely people but again, time gets away and people move on to other things.
I've experienced this more than once but to be fair, I've had other wealthy people come in with an open chequebook and buy to their heart's desire.
Focus on the mortgage belt.
You know who spends money? it's the average people, the ones who live in the mortgage belt and have a 9 to 5 job. Marketing has changed and whereas once we would promote our business at shopping centres and catch the passers-by, who were the people that live in that mortgage belt, nowadays we use Facebook because of it's fantastic targeting ability and reach the same audience.
It's a bit different because with Facebook marketing you can you very specific about the kinds of people you want to reach. Shopping centres are more opportunistic, everybody wants to win something so your opportunity is there in either situation, they'll be walking past your display in a shopping centre and they'll think 'why not, maybe I'll win something' and there's a good chance that they'll fill out an entry form.

Target your photography buyers.
Facebook? well you can decide where you want your interests to come from, you can decide the age group that you want to visit you, it's really very specific and this gives you competitive advantage over people who don't use this kind of marketing.
Go for the average sale amount.
We've found that people in this category spend an average of $3000 and that's all we want. There's plenty of stories about photographers making ten and twenty thousand dollar sales all the time but I think that they are just that – stories.
Aim for an average of two to three thousand dollar sales, there's more average buyers around than the 'top end of town' buyers, as a matter of fact, you rarely see them but the average buyers are always there, and once you get enough of them, it's not hard to see the revenue stream increasing.
Next learning is about giving your clients options and why it's wise to limit them – see you then. If you're a listener rather than a reader you can also go to our podcast page here – have a great day.
To read a comprehensive overview of the business of photography, check out the roadmap to success.