learn how to CREATE ANY AMOUNT OF INCOME YOU WANT
EVEN WITHOUT ANY BUSINESS EXPERIENCE
learn how to CREATE ANY AMOUNT OF INCOME YOU WANT
EVEN WITHOUT ANY BUSINESS EXPERIENCE
Get your
Free First Chapter
Register

for your introduction to

big profits from portraits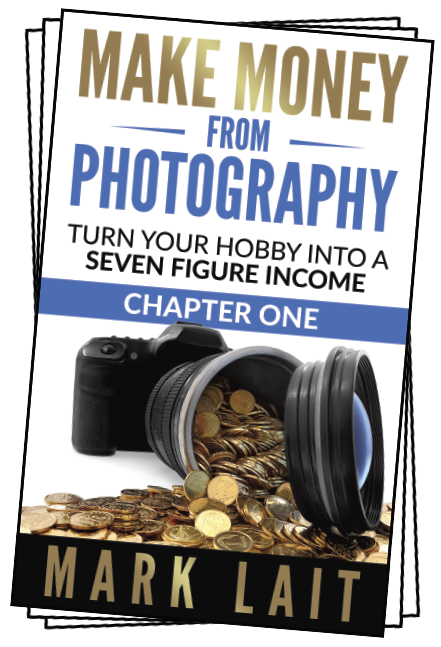 This is a step by step guide designed to walk you through every aspect of how to create or improve a portrait photography business to achieve the level of income you desire and escape the 9-5, there is no sensationalism or hype and every method and system has been developed and tested by myself over many years.

I've made all the mistakes so that you don't have to. Like everyone, I started out doing what I thought I should and like most photographers starting out, it was a struggle. 12 years later and after countless hours of testing I have arrived at the right recipe and everything just works as it should. Now it's time to share that with you.

I have no formal qualifications , nor any university or college education, everything I have done I learned myself and this is absolute proof that you do not need any special training or skills, just the will to succeed and the desire to live your life as you choose. This is a get rich slow scheme, it is also the most enjoyable thing I have ever done, there's nothing stopping you from achieving the same results that I have if you apply these methods.
What stage of your business are you in?
Know the people who will pay you, learn how to speak to them and where to find them. Simplify your offer and provide a risk free guarantee.
Will the client and your business will be suitable for each other, learn what to say to them and set mutual expectations.
Explain the ground rules, learn how to work to systems, shoot quickly to maintain the flow and guide the client through the whole experience.
Keep things simple, use basic gear combined with a minimum of camera settings, lights and shooting positions to get all the photos you need.
Use actions to make your workflow blisteringly fast, simple and predictable, learn how to stay emotionally detached from your work.
Checklists, terms and conditions, customer forms, compliance and the advantage of professional help with human resources.
Learn how and why you need to charge enough to be profitable and how to know if you are. Understanding this will ensure your success.
Systems, more checklists and automation – these are the three things which will slash the time from order to handover
Payment plans, consequences, the power of silence and right words – learn how we have refined these to produce our 7 figure turnover.