We start a new business, so we look around to see what others in the same field do and most likely copy them. The danger in doing this is that we also copy their behaviours and habits and it is not until we start asking questions that we begin to learn that there are other (and better) ways.
I had been in small business as a contractor and subcontractor most of my working life, but when the work dried up - so did my income - I had to find another way and I did. Roll on GFC and I was out of work again - I was pretty good at photography and okay at business but by no means a brain surgeon and when the idea of starting a portrait photography business was proposed, I remember saying to my wife - 'I don't think I can do this'
More than a decade and hundreds of mistakes later I was turning over seven figures, how did that happen? persistence, commitment and blinkered vision - I couldn't afford to doubt myself so pushed on through those awful times when you question yourself
More than a possibility, this is a probability for those willing to do the hard, but very enjoyable and satisfying work of building a portrait photography business - the contents of these lessons are a result of every mistake and every triumph I've experienced along the way, they are stories of how I created systems to do the work for me and how automation became our friend - you will find that this is a game of psychology more than photography and in many ways, this business has taught me how to be a better person through dealing with others.
'If you always do what you've always done, you'll always get what you've always got,
do something different for a change, and for a change, do something different
If you're looking to do something different where you claim responsibility for your own income, and how much you want then these lessons are for you. I do not regret anything I have done in my life but I can say that if these resources were available to me when I started out on this journey, I would have achieved that seven figure turnover much more quickly.
I look forward to helping you with your business and wish you all the best on this enviable journey.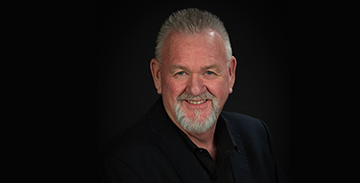 AND THIS IS HOW IT STARTED
When I as 18, my Mum passed away suddenly and unexpectedly. Our world fell apart. I was living at home with my parents, my Dad and I were just devastated.
Three months later my Father followed her … his heart was broken and he couldn't live without her; he passed away quietly in his sleep.
I look back now, so many years later, and wonder if this was not the driving force behind my passion to capture beautiful portraits of families and people. My children never met their grandparents and that is a real shame because they were beautiful people.
I often hear stories of regret during a photoshoot in words like 'if only Mum were here' or 'Mum would have loved these photos'.
Get your
Free First Chapter
Register

for your introduction to

big profits from portraits